Tips & tricks
On this page you will find tips and tricks for using our products for water activities. Also we listed tips for the right care as well as some of the frequently asked questions.
Should you have any further questions, please feel free to contact us.
contact us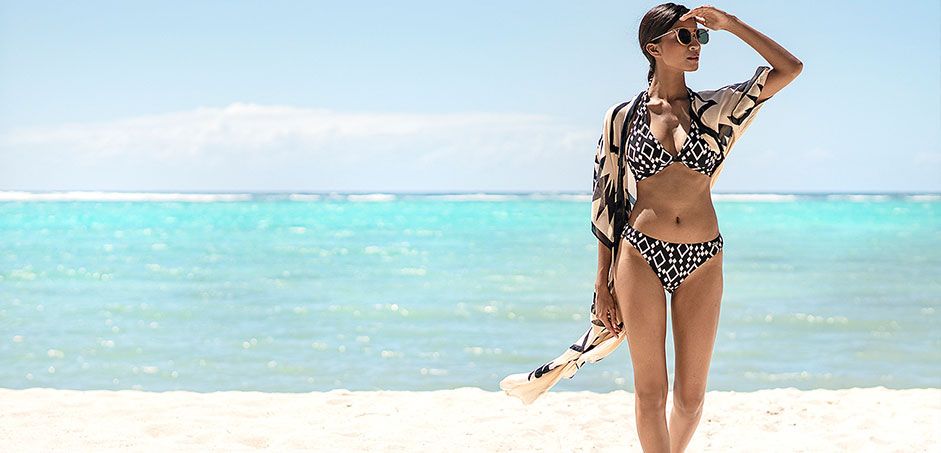 SWIMWEAR

Chlorine, salt water, direct sunlight, sunscreen products and body oils can damage your swimwear. We want to give you a piece of advice on the right care in order for you to enjoy your new swimwear longer:
After bathing or swimming in a pool or in sea water rinse your garment in cold water
Hand wash in warm water with a mild detergent
To dry do not hang near radiators, open fire or in direct sunlight
Do not iron
Do not dry-clean
Fold when dry and store dry only
Avoid any contact with rough surfaces in pool such as concrete, wood etc.
Damage caused by improper handling is excluded from warranty claims
POOL & BEACH SHOES
If you want to enjoy your pool & beach shoes for a long time, clean them correctly.
The shoes should be cleaned after each wearing thoroughly. It is best to simply rinse them with very hot water.
If you want, you can also use an aqueous soap solution.
You can furthermore spray your shoes with a standard disinfectant or rinse them with some diluted vinegar.
After that store your shoes in a dry place.
Do not use industrial solvent-containing cleaning agents or chlorine cleaners as they can damage the shoe material and / or prints on it.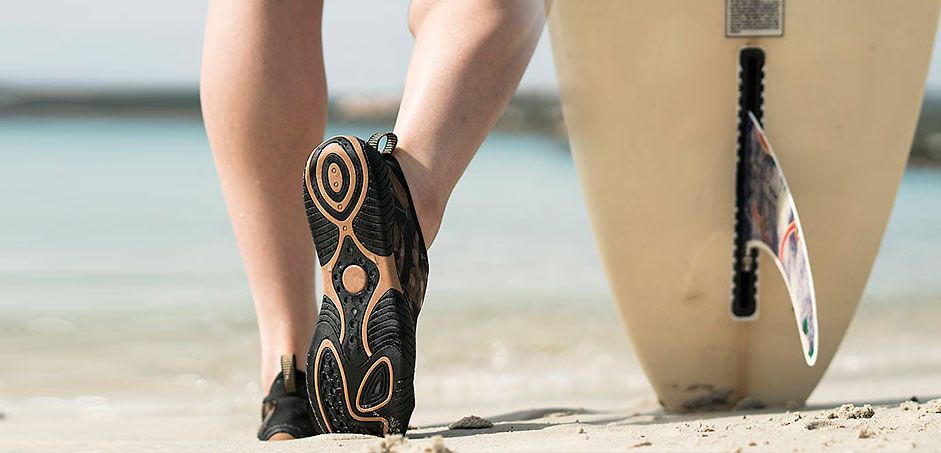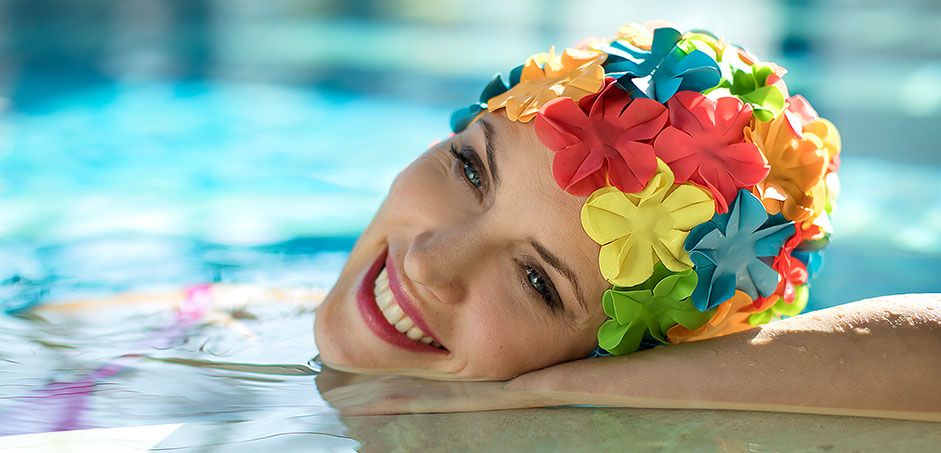 BATH / SWIM CAPS
After wearing, the cap must be washed or rinsed.
If you do not use the cap over a long time period, rinse it's in- and outside with clear water. It prevents the cap from becoming increasingly unclean (for instance when you use it in salt water) and it also removes aggressive chlorine so that it cannot damage the cap anymore.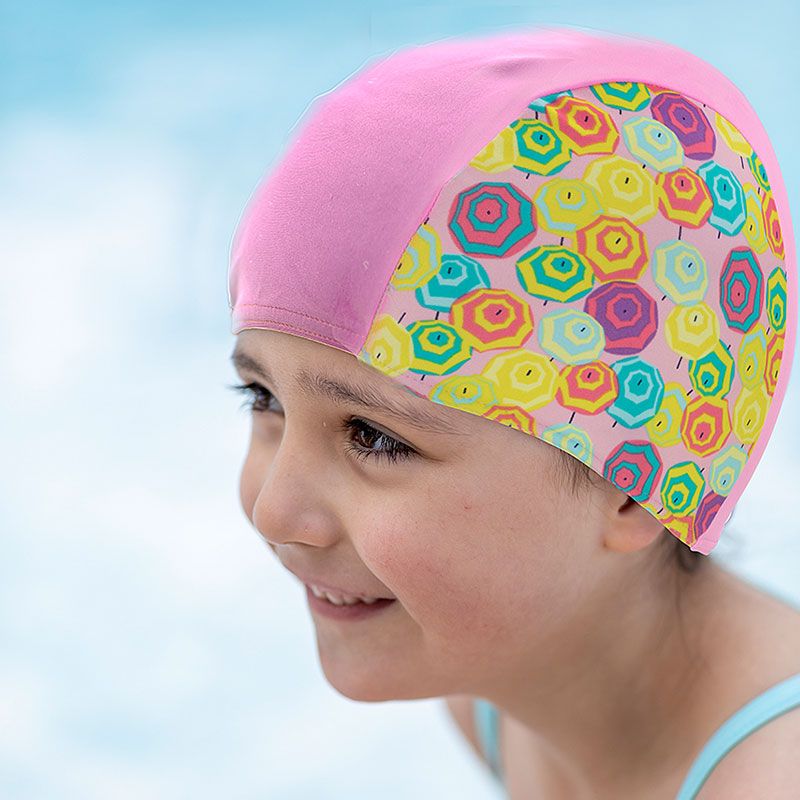 WHAT IS LYCRA?
Lycra is a highly elastic synthetic fibre relating to elastane. Lycra is added in small quantities (between 18 and 25 %) to the main fibre, such as polyamide. Lycra (elastane) gives the fibre longitudinal elasticity.
It is for instance contained in underwear and pantyhose, work- and leisurewear, swim- and sportswear. Lycra is though also a synonym for polyamide / elastane fabrics in swimwear and fitness area.
In its textiles Fashy for a good reason uses somewhat more expensive mixed materials made from polyamide / elastane fibres (such as Lycra, elastane or Spandex), because they:
enable a perfect fit due to their high elasticity
have the best care properties (the garment has to only be simply pulled into shape after washing)
ensure good wearing comfort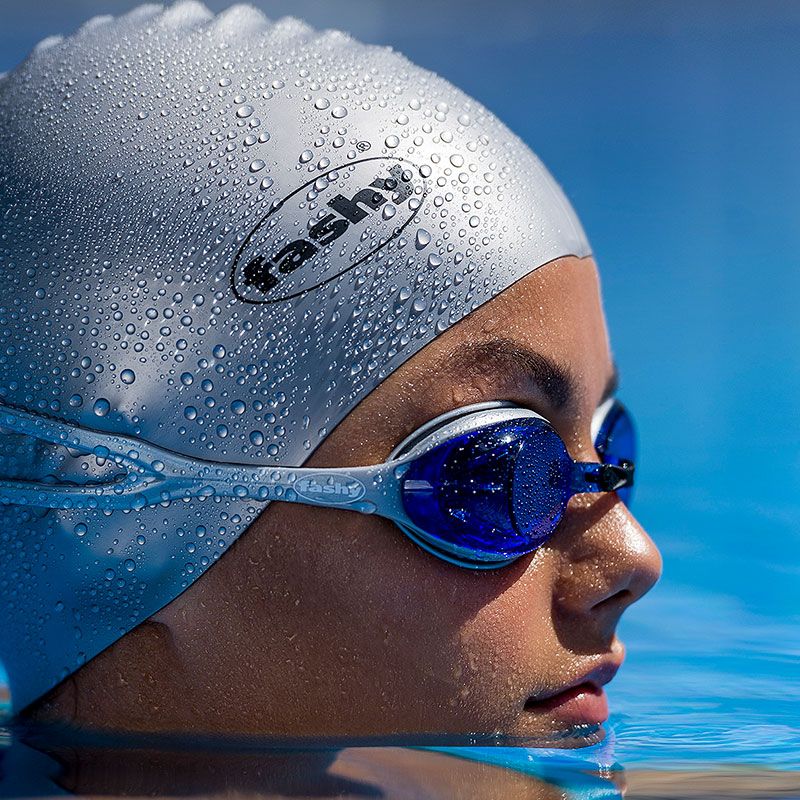 HOW DO I ADJUST MY SWIM GOGGLE PERFECTLY?
Suction test
Press the swim goggle against your eyes so that there is a light suction. If the goggle adheres to your face for a short moment, then the fit is good.
Adjusting nose bridge
Adjust the nose bridge length between the goggle glasses to the distance between your eyes. Shift the nose bridge one notch at a time to find the optimal fit for your eyes. After that cut the excessive notches of the nose bridge as shown. Goggles with an integral nose bridge are produced in universal sizes. Adjusting such bridge noses is therefore impossible.
Adjusting head straps
Pull the head straps over the back of your head and position the glasses over your eyes. Adjust the head straps using both side eyelets so that the goggle fit your head closely but without strong pressing. Should water still penetrate inside the glasses when swimming, adjust the head strap anew. Do so until you find a comfortable and effective position.
Adjusting goggles
Pull the head straps over the back of your head while positioning the glasses over your eyes. The head straps should have an angle of 45 degree between them and be fitted on the upper half of the back of your head in order to avoid leakiness. Should you feel water under the glasses, adjust your head straps again. If you want to remove the water or adjust the google, take the glasses somewhat farther from your face firmly in the hand.
Removing goggle
To safely remove the google, place your thumbs on both sides of your head under the head straps. Run your thumbs to the back of your head, lift the head straps over the forehead and take the goggle off your head.
Care instructions
In order to prolong the durability of your goggle, keep its glasses free from dirt and fat. Do not wash or rub them on the inside though, otherwise you can damage the anti-fog coating. Rinse your google after each use in clear cold water.
Important advice on eye protection
Read these instructions carefully before use.
You should always be cautious when putting your goggle on or off, especially when it is wet.
If you experience skin or eye irritations during use, take the goggle off immediately and do not use it any more.
Never pull the glasses from your face first. You can hurt your eyes otherwise due to their springing back because of the head straps.
This google is a swim goggle. It is not suitable for diving! Designed for using on water surfaces only! Short-time use as safety glasses, for example for manual work, is not permitted.
The goggle is not a toy. Do not use it for playing or in connection with play equipment (water ball etc.). No swim goggle can protect from accidents or injuries.
Do not wipe or rub the glasses on the inside. Otherwise, the anti-fog coating can be damaged.
It is recommended that handling, adjusting and removing the swim google by children is instructed by teachers, coaches or experienced swimmers first.