2021 - 2022 | Aquafeel is a premium pool partner of the DSV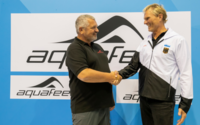 Aquafeel has been the proud Technical Partner of the German Swimming Association (DSV) since 2021, and the exclusive supplier of outerwear for the DSV teams since 2022. The selection includes training jackets, hoodies, training pants, T-shirts, caps and backpacks designed exclusively for the DSV by Aquafeel.
(Photo: Jo Kleindl)
2018 | 1948 – 2018 Fashy, the traditional family business.
Based in Korntal-Münchingen since 1986 and now managed by the third generation of brothers Wolfgang and Volker, Fashy can look back on 70 successful and exciting years.
The anniversary celebration took place on 13th and 14th of June 2018 and was linked to the annual swimwear collection presentation for spring/summer 2019. There was a big party with customers, business partners and employees.

Numerous international customers from England, Italy, France, Finland, Russia and Switzerland complemented the mixed domestic customers from the retail, from online shops and swimming pool business to only mention a few.
Fashy's product range has developed steadily over the past 70 years and now ranges from hot water bottles, heat packs to swim goggles, bathing shoes, swimwear and baby articles.
Fashy successfully sell their products in around 70 countries worldwide.
2017 | Fashy's contribution for the future generation!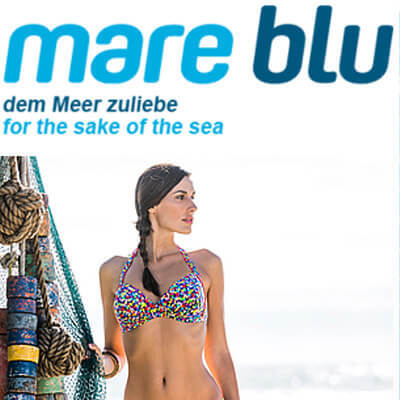 Since 2017 Fashy has focused on animal and environmental protection and is launching the new swimwear line "mare blue" with the spring/summer 2018 collection. The new swimwear line "mare blu" consists of 100% recycled polyamide outer fabric. These polyamide residues are collected from the industry and up to 30% from the sea.

The production cycle from material residues to restoration creates new quality products (outer fabrics) that can be used for further processing. With this production cycle Fashy helps to reduce the amount of waste produced, valuable fossil raw material is saved and thus the environment protected.

The extensive collection of trawl nets and plastic waste from the sea helps to support species conservation.
2015 | Fashy GmbH integrates the production facility in Wiehe.
With the integration of the production, Fashy GmbH strengthens itself with more expertise to his own customers.
2014 | "fashy little stars"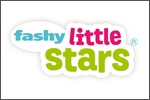 "Fashy little stars" is our new baby brand with a hole new brand appearance.

Westbay "update" with own cataloque and website.

"Aquafeel" is the new sporting brand.

The "La Le Lu" brand for baby textiles is added.
2005 | Gino Lapis and Westbay

New product groups and lines under the brand names Gino Lapis and Westbay expand the range.
New strategy for the key business lines: "All around water" and "Heat for wellbeing".
1998 | Establishment Fashy Far East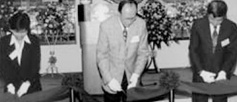 Fashy Far East is established in Bien Hoa, Vietnam, to produce textiles.
1992 | Brothers Volker and Wolfgang Kraus become shareholders
Brothers Volker and Wolfgang Kraus become shareholders in the family company. Senior boss Alexander Kraus remains managing director.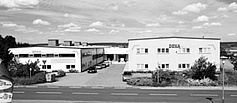 DOXA GmbH is established in Wiehe / Thuringia. Fashy produces hot water bottles and leisure shoes here.
1986 | New name Fashy GmbH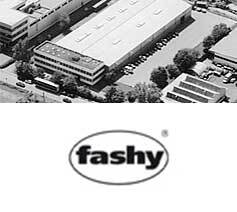 Gummi-Kraus changes its name to Fashy GmbH. At the same time the headquarters move from Stuttgart city centre to the current location in Korntal-Münchingen.
1976 | Munich warehouse moves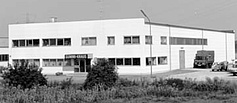 The Munich warehouse moves to Puchheim.
The first hot water bottles are produced from thermoplastics using a completely new technology.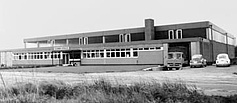 The delivery warehouse in Dortmund is too small and is moved to Holzwickede near Dortmund.
1966 | New warehouse Frankfurt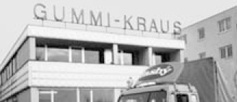 The delivery warehouse is constructed in Frankfurt am Main.
1960 | New warehouse Munich
The delivery warehouse is constructed in Munich.
1958 | New productions areas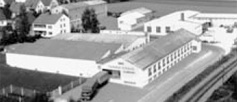 The production areas are too small. In future the goods will be produced in the new factory at Krumbach/ Swabia.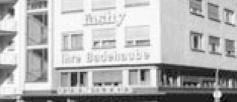 The production and sales take place together in the newly constructed industrial and residential premises at Olgastrasse 82.
1950 | First textile products
The first textile products are produced in homes and water toys are produced from plastic film at Schlosserstrasse in Stuttgart.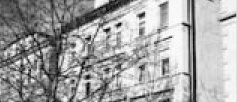 After the currency reform Friedrich Kraus sr. establishes a wholesale company for plastic and rubber products at Alexanderstrasse 158 in Stuttgart.